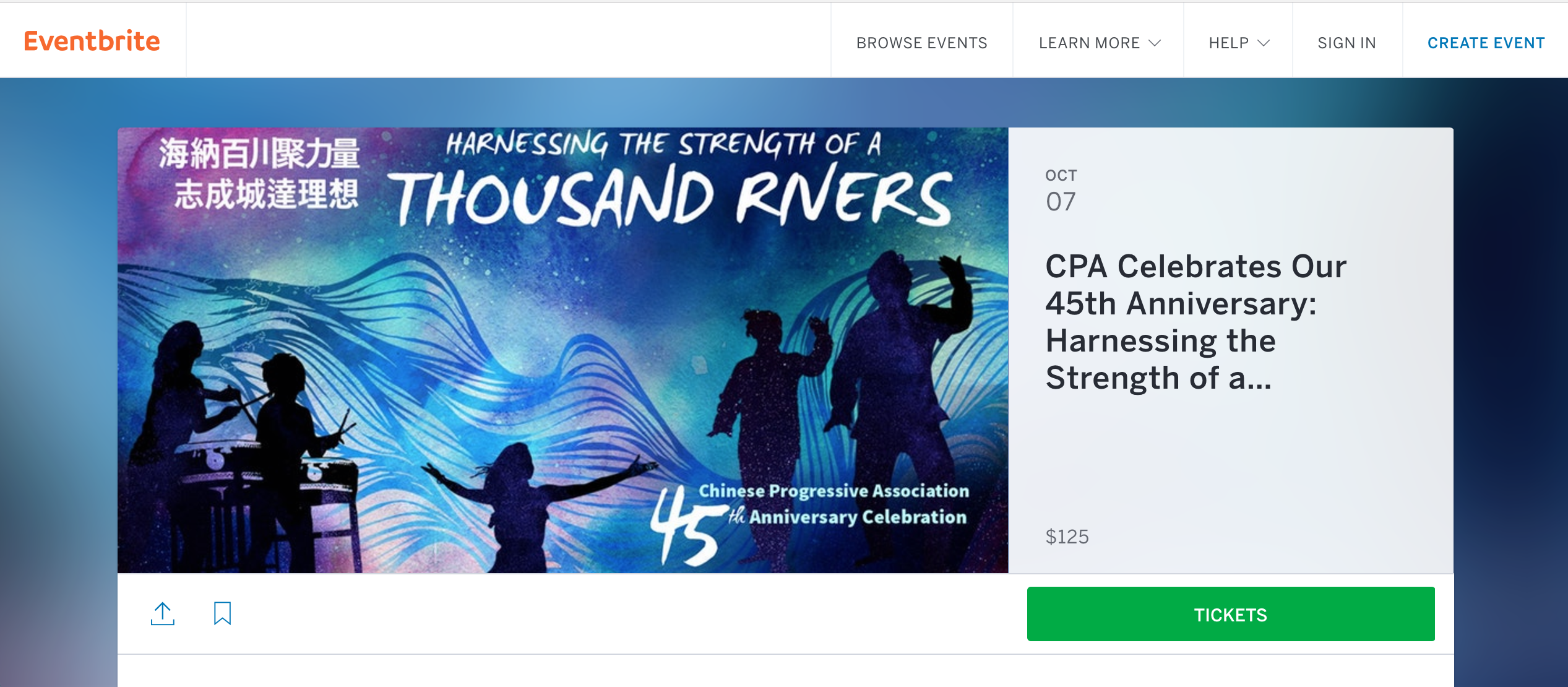 Event Tickets
---
To purchase tickets for the 45th Anniversary celebration: Harnessing the Strength of A Thousand Rivers, please go to our Eventbrite page here or fill out this form and include your method of payment. Send completed forms with your payment by mail to the office or email them to celebrating45@cpasf.org. 
Tickets are $125 per person. Each table seats 10 people. Children ages 2 to 7 do not need a ticket; there will be childcare available. Children ages 8 to 15 can buy a discounted ticket of $45. 
Grassroots members have discounted tickets priced at $45 per person. For grassroots members, please contact us at celebrating45@cpasf.org.